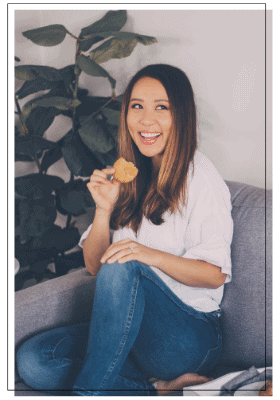 Hi. Nice to meet you!
I'm Michele. I am a former Digital Marketing Manager turned professionally trained pastry chef turned blogger and food photographer with a serious addiction to carbs…and butter. I graduated from the professional pastry program at San Francisco Cooking School and externed at the highly acclaimed Manresa Bread in Los Gatos. To say that I am passionate about food is an understatement. Food is my love language.
xo, Michele
About Studio Baked
A BAKING BLOG DEDICATED TO THE HOME BAKER & CARB ENTHUSIAST
Throughout my journey into the wild world of pastry, I have had the unique privilege and opportunity to learn from some badass, James Beard award-winning pastry chefs and bakers. And, along the way, I have accumulated binders full of recipes from pastry school and countless notebooks filled with detailed notes. As a result, I have created Studio Baked to serve as a resource and destination where I can share all of my baking experience and knowledge in the kitchen with you.
To me, there's no greater satisfaction than connecting with others and knowing I can be a small part in making someone's day brighter. What I appreciate and admire the most about food is its undeniable power to bring people together and create a sense of community. Food is meant to be shared and gives us a reason to gather and connect with others; whether it be telling stories, honoring our culture and heritage, preserving long-standing family traditions, celebrating our loved ones, or capturing precious moments. So I hope my recipes inspire you to get baking and experiment in the kitchen. And, most importantly, bring you joy and a dash of baking therapy. Happy baking!
Subscribe to the newsletter!
Sign up and never miss a recipe!